SEED Initiative (Sustainable Electric Energy Development)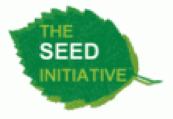 SYNERGY NORTH's SEED Initiative (Sustainable Electric Energy Development) outlines plans to expand the development of renewable energy sources within the City of Thunder Bay. SYNERGY NORTH has pursued contracts with the IESO under the Province's Feed-In Tariff program (FIT) to sell the generated electricity back to the provincial grid.
Landfill Gas
Thunder Bay Hydro Renewable Power Incorporated (an affiliate of SYNERGY NORTH Corporation) owns and operates a renewable energy project to generate electricity from local landfill gas.
The 3.2 megawatt power generation plant is located on a section of land leased from the City of Thunder Bay at their Solid Waste and Recycling Facility. Through an agreement with the City, the generating plant draws methane gas to fuel two engine-driven generator sets and is designed to generate enough electricity to power 2,000 houses.
The project annually converts 263 million cubic feet of methane gas that would have otherwise been released into the environment.
Solar
SYNERGY NORTH  is the exclusive solar photovoltaic (Solar PV) developer to the City of Thunder Bay. The company has preferred access to City-owned buildings (rooftops) and property for the installation of Solar PV panels.
We have completed the following projects:
Superior North EMS
Victoriaville Parkade
Thunder Bay Transit
Mountdale Maintenance Garage
TBayTel Work Centre
Port Arthur Arena